ABLETON CERTIFIED TRAINER
Ombience (Sony Music)
Duo with improvised electronic music and vocals
KATA (Strictly Underground)
Fast paced, high quality jungle, drum & bass, dubstep, and breakbeat productions and DJ sets
Ras Kjærbo (Bas Under Buen, OHOI!)
Experimental electronic music heavily influenced by dub, reggae, jazz, and distorted sound design

Daisy Dub Delay
High-fidelity stereo tape delay inspired by Strymon El-Capistan and Roland SDE-2500

Max / Max for Live
Music performance tools in software and hardware
Lemur / TouchOSC
Bespoke production and performance templates and mapping for active and touring musicians

Scandinavias first Ableton Certified Trainer and founder of Rumkraft,
the electronic music school
A strong advocat and proponent of honest and respectful education, Ras has taught and organized workshops and classes for thousands of people around the World – teaching toddlers to kids, youngsters to adults how to embrace and liberate their inner (sound) artist.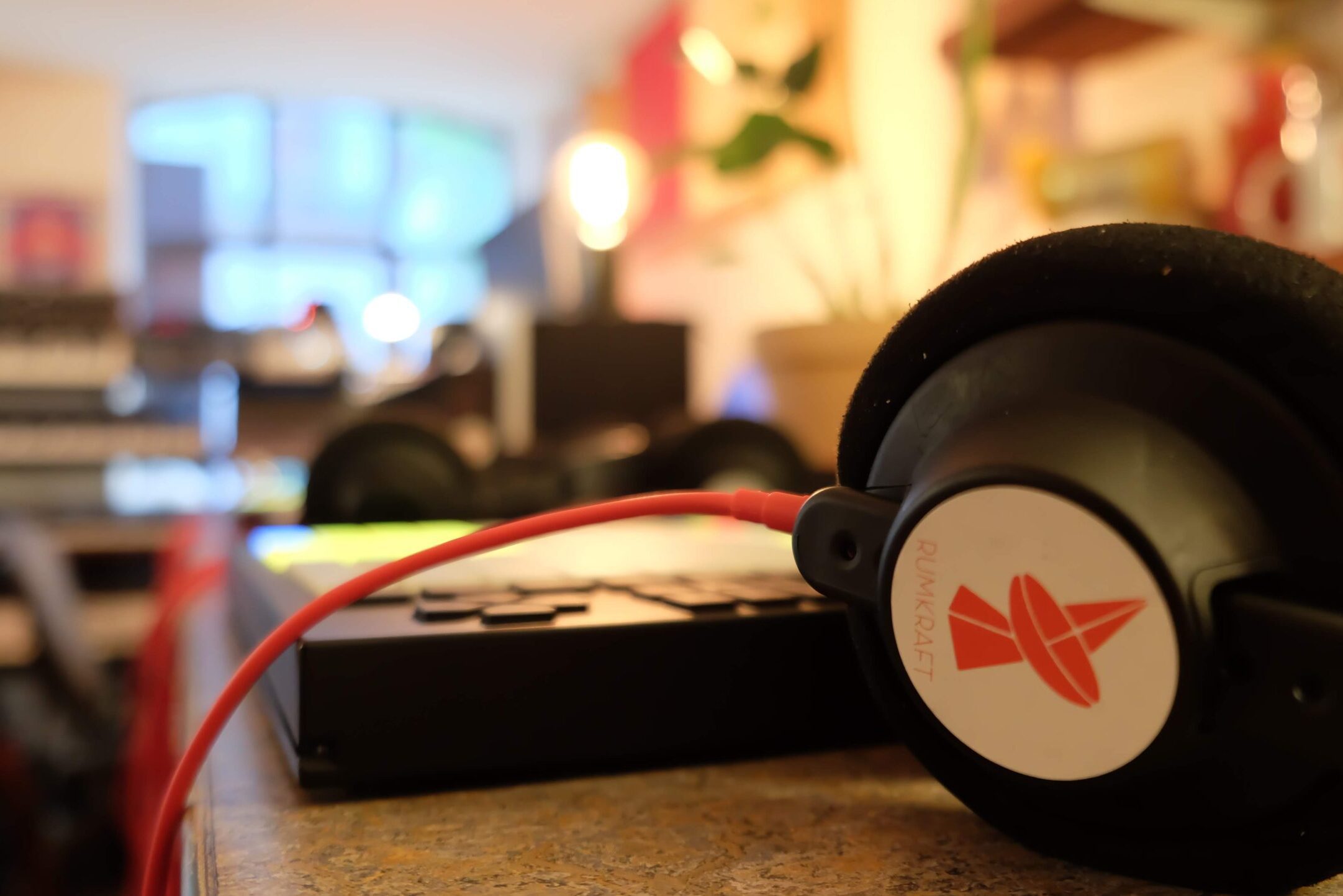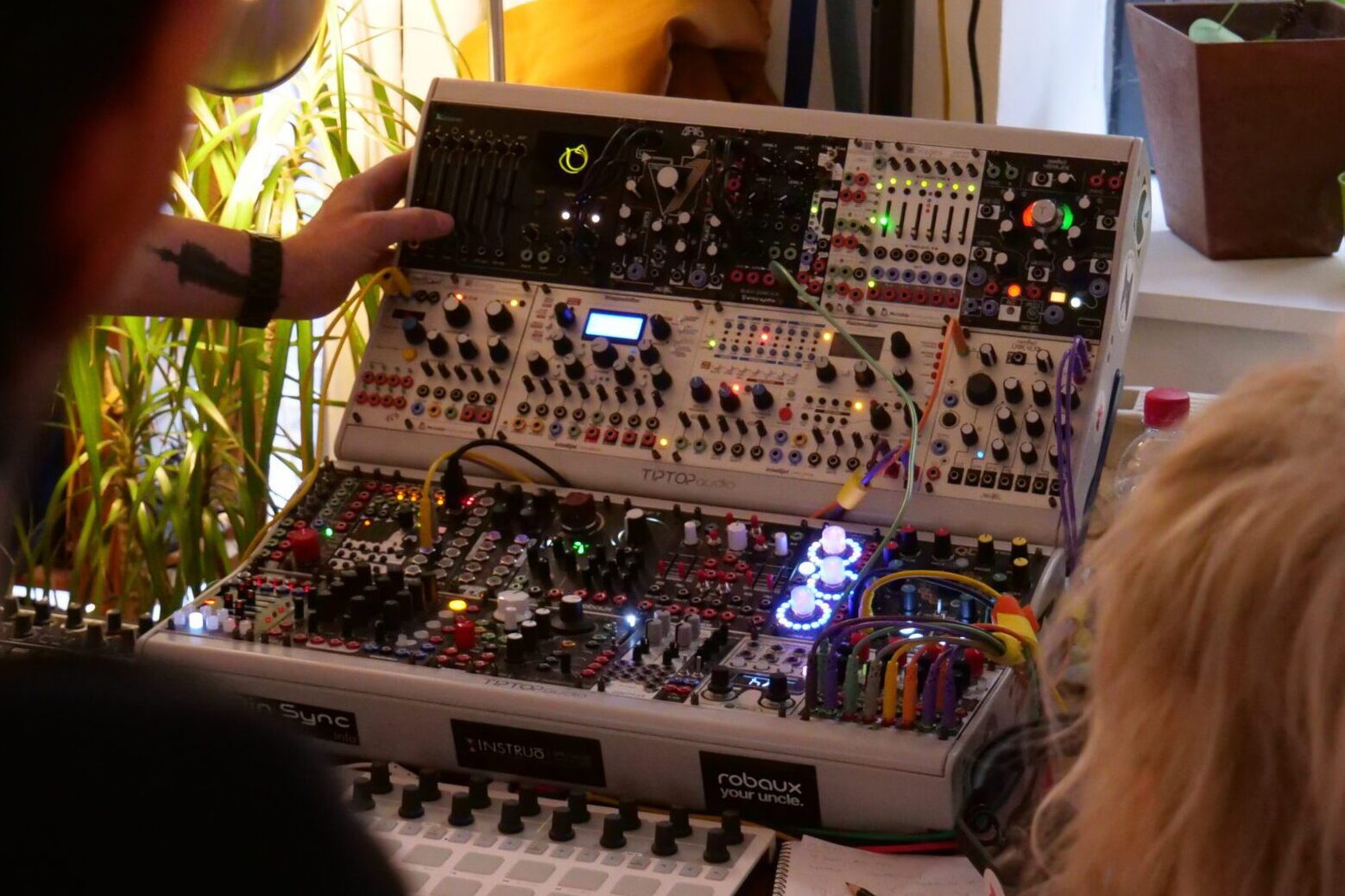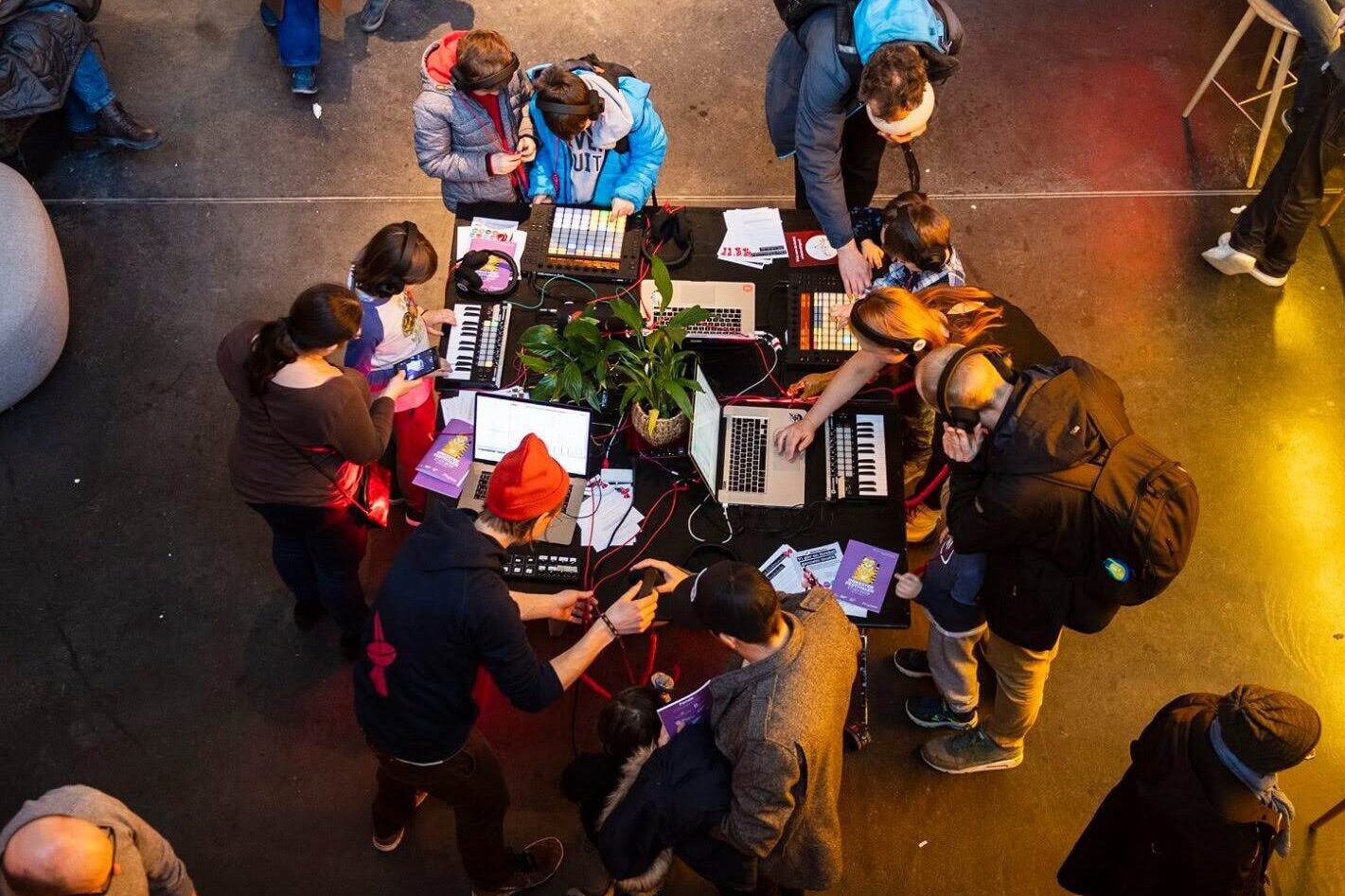 MUSIC PRODUCTION & SOUND DESIGN
Services available for audio production, sound design, sonic branding, movie & theater scoring, co-production, ghost production, you name it.

DJ SETS & LIVE PERFORMANCE
Got a party, need a DJ? Or do you require the skills of a versatile performer who can work a crowd and a microphone? Get in touch and I will help you with right vibe for your event.

MIXING & MASTERING SERVICES
Got a muddy mix which needs a fix? Want to take your demo to a professional sound? Audio restoration, clipped / distorted recordings, too much or too little reverb – I can help you out with advanced spectral tools.

ARTISTIC & TECHNICAL SUPPORT
Need to upgrade your live show? Going on tour and need help planning and executing your performance? I am trained by the live / backtrack and vocal fx engineer for Kanye West, Laura Escudé, so I guarantee to take your performance to whole new levels!

DSP PROGRAMMING & PRODUCT DEVELOPMENT
A high fidelity 24 bit 96 kHz dubwise playable delay with characteristics from the 70s Jamaica and style from the future!

24 BIT 96 KHZ SUPREME QUALITY
Daisy Dub delivers a super high quality stereo delay line with modulation and effects.

SILKIE SMOOTH STEREO FILTER
Daisy Dub can be used as a filtered tape-emulated delay or as a multi-mode filter alone.

Flanger, delay time, speed and modulation amount for that super dubby wibe.

Selectable multi-mode filter; low-pass, high-pass, band-pass, notch. All with variable Q-factor.

GAME DEVELOPMENT, EMBEDDED HARD- & SOFTWARE DESIGN
An evaluation of beat synchronisation skills and musical confidence through multiplayer gamification influence.
ESP32 POWERED RHYTHM GAME
Utilizing the built-in accelerometer and gyroscope to evaluate timing of hand-claps.

Game development and implementation via Pure Data running on Raspberry Pi.

A fun and enjoyable group challenge clapping along with beats of varying beat-complexity.

Battle for the highest score with sudden game rules being applied throughout the game.

Friendly words from clients and colleagues:
I have had the pleasure of working with Rasmus several times and experience his talents both as sound engineer and dj. And as one of the few Danish Ableton Live instructors he has also given many of my friends valuable experience with music production.
Freelance radio journalist, organizer, and podcaster with years of experience from the Danish National Radio, DR

Rasmus is a brilliant and loving spirit who puts a bright smile on every face in the room with his enthusiasm and love of all things music related. His knowledge of the technology is excellent. I would recommend him for anything at all, because he is just such a great guy to be around! But if you want to learn how to make beats, even better. Rasmus knows how to make beats, and knows how to TEACH you to make them.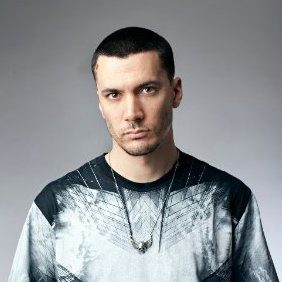 Mixing Engineer at Slick Pusha
Rasmus Kjærbo is very talented and knowledgeable in Ableton Live and as a DJ and producer. In addition, he's bright, and well spoken. Rasmus will bring insight and self motivation to any project. You're lucky if you get this one!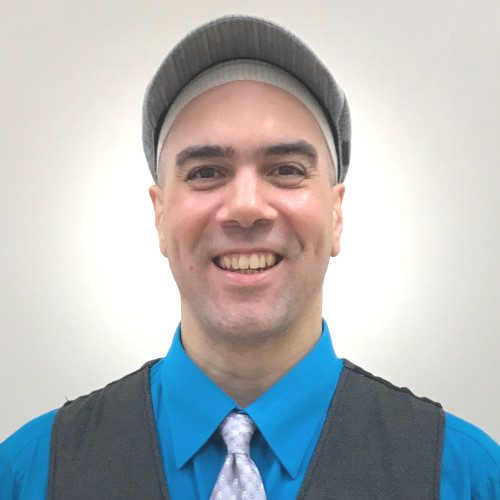 Former instructor at Dubspot, New York. Bass professional at DJ Ceiba
Get in touch!
For services, booking, and hire.
Lorem ipsum dolor sit amet, at mei dolore tritani repudiandae. In his nemore temporibus consequuntur, vim ad prima vivendum consetetur. Viderer feugiat at pro, mea aperiam
write me or contact via social media